Service Times
: 10:30 am Sunday
Location:
189 Main St, Lucan, ON N0M 2J0
Wheelchair accessible
Parish Community
Holy Trinity is Holy Trinity is a welcoming community of Anglican Christian faith in Lucan, Ontario. We invite anyone who wants to share in the teachings of Jesus Christ to join us. We are a growing and passionate parish family, led by the Spirit under the leadership of Reverend Matthew Martin.
We are proud to be an inclusive church, and we are listed on the
Proud Anglican's website
.
Holy Trinity has many opportunities for involvement including: Sunday school, community dinners and concerts, bible study, picnics, conversation clubs, coffee and crafts, church groups, choir volunteer opportunities and of course, Sunday worship.
​Our St. James cemetery and Chapel of Ease are located in Clandeboye just a few kilometers north of Lucan.
Our Reverend
Reverend Matthew Martin came to Holy Trinity in 2014 and for the past few years has bestowed his gifts and talents on the parish and the Lucan Biddulph community. Coming into the priesthood a little later in life than typical, Rev. Matt brings a world of knowledge and experience with him as well as an understanding of the constant need for acceptance, change, forgiveness and renewal. "When Christ asks us to be compassionate He does so knowing compassion can help transform our neighbourhoods, towns, cities, countries, world and souls," says Rev. Matt.
Holy Trinity has been transformed since his arrival and parishioners often express gratitude in having him 'lead the flock'. Guiding them in their time of worship, Rev. Matt has also helped the parish flourish with new members, events and opportunities for involvement. Rev. Matt is a very active advocate and adds his voice to many political issues in the area and beyond. Likely the biggest Maple Leafs fan in the congregation, Rev. Matt is also an award winning Elvis tribute artist. "Elvis" joins the parish several times a year, to sold out audiences, helping to raise funds for the church and other worthy local causes. Rev. Matt lives in London with his lovely wife Claire and amazing twin sons Brandon and Bryson.
Holy Trinity is enthusiastic about the future as the journey continues with Rev. Matt at the helm.
​There is so much more that can be done in the name of Jesus Christ.
---
---
Contact Information
Holy Trinity Anglican Church
189 Main Street
PO Box 539
Lucan, ON N0M 2J0
Telephone: 519-227-1740
Rev. phone: 519-694-6564
revmattmartin@gmail.com

Powered by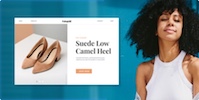 Create your own unique website with customizable templates.